$8 Million For A Massive Football Injury Settlement?
Football is a high contact sport. And despite the fact that every effort is made to keep it as safe as possible, dangerous injuries still occur.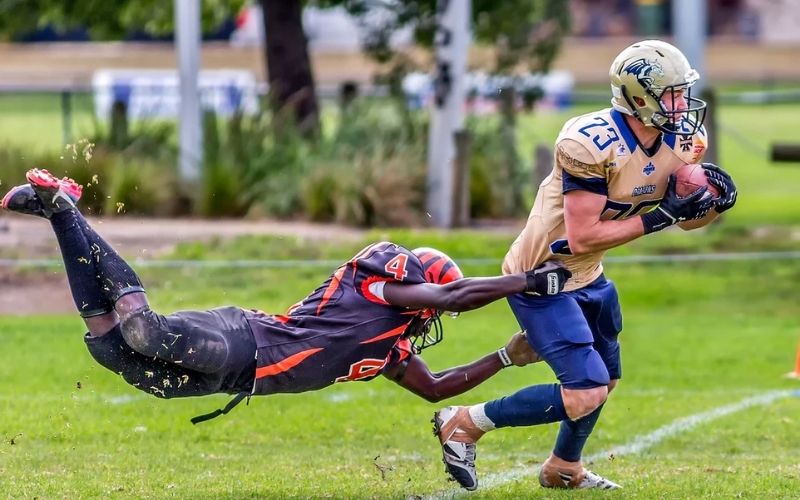 In one such unfortunate incident, a player who was badly injured was awarded an $8 million settlement. 
If you've been injured while playing football, can you file a claim for such a large amount?
Here's what you need to know. 
The Specifics Of This Particular Incident
This particular incident took place on September 1st, 2007. A high school senior from Flushing (N.Y.) High School had his head snapped back when he collided with a running back's knee. 
As a result, he shattered his C5 vertebra. He was left paralyzed from the waist down. 
In the aftermath of the incident, he filed a complaint. Here is what he alleged:
That supervision of the sporting event was improper and inadequate

That training and officiating were also improper and inadequate

That a lack of qualified medical personnel at the scrimmage hurt his chances of a recovery

That he was too small, and not skilled enough, to have been playing against these opponents
The lawsuit was technically filed against the Department of Education, the Public School's Athletic League, and the Parks Department. 
But the case never went to court. 
All three defendants settled; and $8 million was awarded.
This young man's life was forever changed as a result of the accident. 
But here's the part that's important to understand. 
Had he not talked to an attorney and filed a claim, he may never have seen a dime for his injuries, despite the fact that they were life-altering and quite possibly the result of negligent decision-making on the part of his coaches and supervisors. 
Here's what you need to know. 
If You Or Your Child Has Been Injured Playing Football, You Should Absolutely Talk To A Personal Injury Attorney 
Listen:
Playing football, or any other dangerous, high-contact sport, is never necessarily safe. 
But, if you've been injured badly enough to require medical attention, it's important that you take a close look for any negligence that may have contributed to it. 
Hospital bills aren't cheap. The expenses you can incur as a result of this type of injury can have a lifelong effect on the rest of your life. 
Some people even file bankruptcy just to get out from under the incredible pressure posed by past-due medical bills. 
So if the injury was caused by negligence, wrongdoing, a lack of supervision, or improper organization, isn't it fair that you receive compensation for the pain, suffering, and loss endured as a result?
The answer to this question is a yes. 
But you'll only have the option to claim compensation if you talk to an attorney. 
What If You Can't Afford An Attorney?
A lot of people fear that they won't be able to afford an attorney in a case like this, and that may keep them from reaching out and trying to figure out if they may have a suitable claim for a case. 
This is an understandable concern; but you may be pleased and surprised to know that these types of cases don't usually cost you anything until you win the settlement or verdict. 
Why?
Because most personal injury lawyers work on what's called a 'contingency fee' basis. Attorneys who work on a contingency fee basis generally don't charge you anything until you win your case. 
So if you've experienced an injury playing football, don't suffer alone. 
You're likely eligible for compensation. 
But if you don't talk to an attorney, you're never going to know. 
So talk to a legal expert today, and get your financial compensation sorted out once and for all.