If You've Been Injured While Running, Can You File A Lawsuit?
Running is generally considered a safe activity. But this isn't always the case.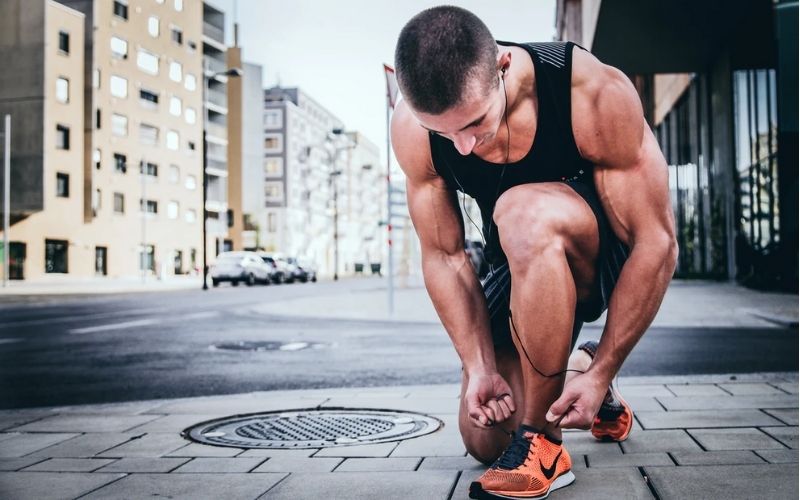 Imagine this situation. 
You've signed up for your school's jogging/running class. Your coach instructs you to take a particular lane, and you start doing your laps.
There are about 25-30 other runners all running in the same direction, making it difficult to see too far ahead of you.
But, this is a sanctioned school activity.
So it's supposed to be safe, right?
Then, as you round a corner, you realize that something has been left right in the middle of the track. 
You don't see it until it's too late. 
It's a bench!
You trip over it, sprawling onto the ground. You hurt your ankle, or maybe even your wrist. 
Is this truly an accident, or is someone to blame?
Do you possibly have grounds for a lawsuit?
This is very similar to a recent incident that led to a lawsuit being filed against a local school district. 
But it didn't payout, thanks to one very specific set of circumstances.
Here's what you need to know. 
What Were The Details Of The Case?
In this particular case, a jogger attending middle school fell when he ran into a bench that was seemingly negligently left on the track where it wasn't supposed to be. 
When he fell, he suffered a displaced fracture on his left wrist. 
But this was a complicated case, for a few different reasons. 
Under normal circumstances, the school would likely have been held liable for the negligence. Making sure that the track was clear of dangerous obstacles was probably a provision that would have been expected as a safeguard. 
But, here's the thing. 
The incident took place during a volunteer, extracurricular activity. Also, it occurred at a track that wasn't located on the school grounds. 
As a result, the case didn't end up making a settlement or gaining a victory verdict in court. 
But, here's what YOU can take away from this one. 
If You've Been Injured While Running, Talk To Your Attorney
Running accidents happen. 
Sometimes they're complete accidents, with nobody to blame but bad luck. 
But sometimes, they're the result of negligence and/or a failure to see to it that the proper safety procedures were followed. 
As a result, people get hurt. And this is where you would have the right to file a claim. 
Why?
Because there's an expected level of safety that should be maintained for students at all times while they're under the care of school faculty. 
And you have legal rights to expect that the efforts made to keep students safe should be upheld to a certain standard. 
If this standard is violated, you likely have recourse for a negligence/injury claim. 
What Should You Do If You've Suffered A Running Injury?
If you (or a child of yours) have been injured while running, and believe that negligence may have contributed to the accident, then it is highly advisable that you reach out and talk to a personal injury attorney as soon as possible. 
Your attorney can help you to determine the next course of legal action, and can suggest which steps you should take next. 
Some people worry about not being able to afford an attorney, but this isn't usually an issue. 
There are plenty of personal injury specialists who don't charge anything until after the case has been won. 
Don't walk alone to endure the pain, suffering, and wrongful losses of an accident caused by negligence. If you've been injured in a running accident that was caused by someone else not doing their job to make sure that conditions were safe, you deserve compensation. 
But the only way you're going to get it is by talking to an attorney.