$10 Billion Allocated To Roundup Cancer Settlements
Have you ever used Roundup? Have you been diagnosed with Non-Hodgkin's lymphoma? Unfortunately, this may not be a coincidence.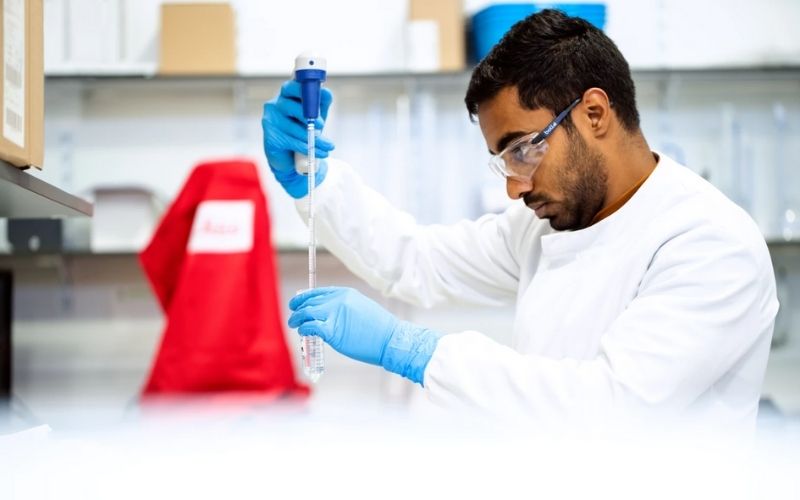 Bayer, the German pharmaceutical and chemical maker who acquired Monsanto a few years back, has agreed to pay more than $10 billion to settle claims that some users of the popular weed killer 'Roundup' have been diagnosed with non-Hodgkin's lymphoma as a result of using it. 
Here's the story… and why you may want to consider talking to an attorney if you've ended up suffering from any negative side effects after using Roundup. 
A Short History Of The Case
Monsanto started producing/manufacturing Roundup back in the 1970s. In the mid-90s, the product really took off, and eventually became one of the biggest name brands in weed-killers on the market. 
However, by the time Bayer purchased Monsanto in 2018, thousands of lawsuits claiming to link Roundup to non-Hodgkin's lymphoma had already been filed in courts all across the country. 
That same year, the first of these cases to go to trial ended with Bayer/Monsanto being liable for claims that they should have done more to warn users that Roundup could cause cancer. 
$289 million in damages were originally ordered, though that reward was later reduced to $20.5 million after two different appeals. But, Monsanto/Bayer's liability was upheld, which set a precedent for future court cases. 
Does Roundup Cause Cancer?
Non-Hodgkin's lymphoma is a type of cancer that starts in the lymphatic system. This type of cancer is more common than Hodgkin lymphoma, and can be fatal. In any case, it is a debilitating disease with the potential to ravage human life and cause incredible amounts of pain, suffering, and loss. 
But, does Roundup actually cause cancer?
According to the US Environmental Protection Agency, the herbicide was 'not likely to cause cancer.' 
But numerous other studies have pointed to a 'clear causal link' between Roundup and cancer. 
In other words, there's enough evidence for the court to rule against Bayer/Monsanto, which means that people who have developed cancer after using Roundup may be entitled to financial compensation, depending on the details of their case. 
How To See If You May Have A Case
Have you ever used Roundup, or been exposed to it? 
Have you developed health problems as a result, especially Non-Hodgkin's lymphoma? 
Has a loved one died of Non-Hodgkin's lymphoma after being exposed to the herbicide? 
If so, then the only way to know if you may have a case on your hands is to reach out and speak with a certified, qualified, experienced personal injury attorney. 
An attorney can look at the details of your case, and figure out if you may have the grounds to file a claim. 
Every case is different. And the only way to know for sure is to contact a lawyer and explore the possibility of compensation. 
What If You Can't Afford A Lawyer? 
People who suffer damaging health diseases and injuries often sink into debt as a result of lost work and medical expenses. In such cases, they may hesitate to contact an attorney out of fear that they won't have the means to afford one. 
But here's the thing. Most lawyers work on what's called a 'contingency fee' basis. This means that you don't need to pay anything unless you actually win your case. 
In other words, contacting an attorney doesn't cost anything, and reaching out to see if you may have a claim on your hands is usually free of charge. 
If you've suffered damages, loss, pain, or suffering as a result of contact with Roundup, it's time to talk to an attorney to see if you may have a personal injury case on your hands. You may be entitled to substantial financial compensation.