Nurses make 6 figures income – but how?
Nursing is serious business, and as a practice, it has been described as the 'heartbeat of health care.'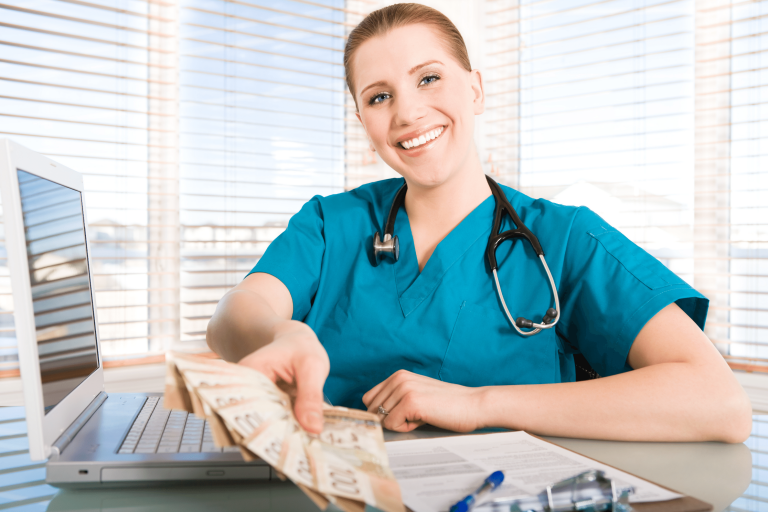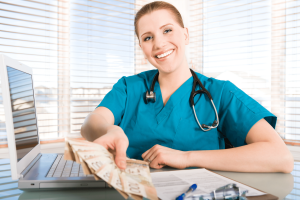 This is to emphasize how important the job of a nurse is.
Contrary to popular ideas, a nurse is not just there to assist physicians, give injections and medications, keep records or check vitals.
Nurses do a lot and mean a lot to different settings in the medical field.
A nurse can serve as an educator, a counselor, an advocate, a researcher, a confidant, and more.
A certain nurse once said sometimes Nurses are maintenance, housekeeping, tech support, dietary, phlebotomy, engineering, and secretary.
That sounded a little funny, but it shows all the essential roles nurses fill in, and you would agree that they deserve to earn a lot since they're the wire keeping the patient's healthcare system together.
Generally, nurses are defined as qualified healthcare professionals who are experienced in promoting and maintaining health and work independently or under the supervision of a physician, surgeon, or dentist.
They care for individuals, teach and support them through health and illness, and frankly, their high pay is well deserved.
Which Nurses are the highest paid?
Nurses go through a rigorous program of lengthy education and study before working directly with patients, families, and communities.
Because the nursing profession encompasses such a wide range of specialties and sophisticated skills, each nurse will have unique strengths, passions, and expertise.
Nursing roles are categorized into three according to the duties they undertake.
They include registered nurses, advanced practice registered nurses, and licensed practical nurses.
As expected, they earn money on the job at different rates.
A practice nurse earns higher than a registered nurse, but this does not mean a registered nurse isn't well paid.
Aside from how the different states affect a nurse's pay, some nursing specialists are still the highest paid in the field.
Ranking first on the list are Nursing Anesthetist. A certified nurse anesthetist is an advanced and skilled registered nurse that works closely with medical staff like surgeons, dentists, e.t.c during procedures that require the use of anesthesia, and these nurses earn over $250,000.
Following closely are neonatal nurse practitioners, cardiac nurse practitioners, orthopedic nurse practitioners, clinical nurse specialists, psychiatric nurse practitioners, oncology nurse practitioners, general nurse practitioners, and family nurse practitioners.
In private practice, you can also become a six-figure earning nurse by working in executive or top management roles. You can consider gaining leadership skills and adding them to your wealth of nursing specialty skills as well.
Nurses are in high demand, and as years go by, it is expected that the salary rates will rise.
Your education, skills, or experience usually determines what path you will take as a nurse in choosing a specialty.
Aside from your education, some high-paying roles require a specific number of experience on the job(counted in hours) and a certificate of expertise in your desired field.
No skills are wasted when it comes to nursing because a nurse can play any role she needs to play for a patient when the need arises.
Should I become a nurse?
Sure! If you want to make money and help people simultaneously, this may be the career for you.
There is a projected shortage of nurses, so now more than ever, the healthcare system needs you.
Nurses are known to have a flexible work schedule, not only with time, but they get to choose from a wide range of locations they can work in.
From hospitals to elderly centers and even schools, most facilities and organizations need a nurse.
Nursing is a noble profession, and career choices in the field are expanding daily.
Finally, nurses enjoy interesting choices of specialties and, of course, a competitive salary.