Up To $8 Million Or More For Highschool Sports Injury Lawsuits
High school is an important, formative time for young people.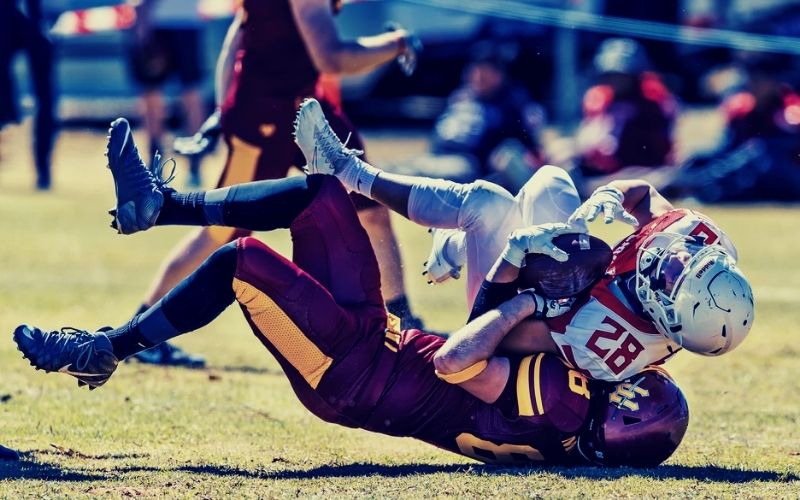 But in some cases, it can also be dangerous. 
Playing sports in high school is an important part of most students' lives. 
But in order for this experience to be useful, healthy, and beneficial, certain safety standards need to be met and maintained. 
Unfortunately, high school sports aren't beneficial if you're also suffering concussions or broken bones while playing them. 
But at what point is an accident an accident, and at what point does negligence come into play?
Well, you're about to find out. 
Can You File A Lawsuit For A High School Sports Injury?
High school sports injuries happen. 
But if you can prove that negligence played a significant role in the incident, you may have grounds for a lawsuit or settlement that will help you to cover not only your necessary medical bills, but also your pain, suffering, loss, and other relevant damages as well. 
Like this case, in which a football injury led to an $8 million settlement. 
Proving negligence can sometimes be difficult, though. This is why you need to talk to an attorney in the wake of any serious high school sports injury. 
Some examples of the most common types of negligence include:
An inadequacy of supervision or training

Equipment that's damaged, defective, or poorly maintained

Facilities or play areas that are poorly maintained, damaged, or otherwise dangerous 

Coaches or school staff who ignore the severity of injury symptoms, failing to seek further important medical care

Coaches or school staff who perform an improper examination after the injury and declare it 'not serious' when it should have been labeled as serious
What Types Of Injuries Can Occur While Playing High School Sports?
You may be wondering what types of injuries are 'severe' enough to warrant a lawsuit or some kind of legal action. 
Obviously, a simple scrape or bruise probably isn't going to get far in the legal system. But these types of injuries are regularly taken to court when they occur in a high school sporting context, especially when there's an indication that negligence could have been at work. 
Heat exhaustion

Heat sickness

Shoulder damage

Injuries to the eyes

Sprains

Broken bones

Concussions

Pulled muscles or tendons

Spinal injuries

Knee injuries

Spinal trauma

School bus accidents on the way to or from sporting events
In other words, if your child has suffered from any of these types of injuries (or related/other serious injuries) while playing high school sports, you should probably talk to an attorney. 
There's a good chance that you may have a case. 
What If You Can't Afford A Lawyer?
Sometimes, affording a lawyer is the most difficult part of the legal process. 
But when it comes to injury law, you'll find that there are plenty of lawyers out there who practice on a 'contingency fee' basis. 
Lawyers who work on this basis generally don't require any payment until you win the case. 
This is the best way to get legal representation in a high school injury negligence case when you don't have the disposable income required to pay for an attorney's retainer up-front. 
Don't Suffer Alone
If your child has suffered an injury at a high school sports event, then odds are good that you are entitled to some kind of financial compensation to help with medical bills, pain, suffering, wrongdoing, and any negligence that might have played a part. 
But unless you find a legal professional and get the process started, odds are very good that you'll never see a cent of it; even if you rightfully deserve it.
So contact an attorney today. A legal professional can help you figure out where your case is, and how to get it on-track to a successful settlement or verdict.